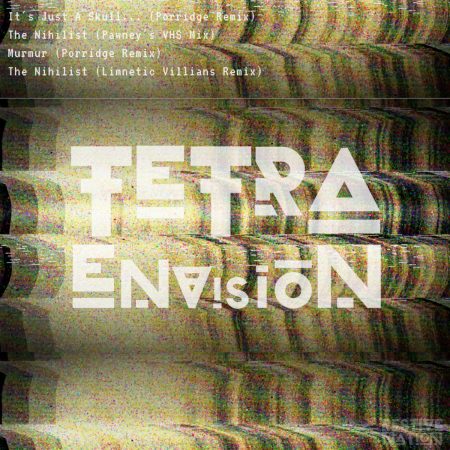 We're currently working on restoring the stream for this release. Please check back soon.
TRACK LISTING:
1. It's Just A Skull… (Porridge Remix) 
2. The Nihilist (Pawney's VHS Mix) 
3. Murmur (Porridge Remix) 
4. The Nihilist (Limnetic Villains Remix) 
Release Date:  21st March, 2018 
BUY/DOWNLOAD:  Bandcamp  
Original recordings by Restive Nation.
"It's Just A Skull" remixed by Porridge (Chris Cahill)
"The Nihilist Pawney VHS remix" by Pawney (Neal Bond)
"Murmur" remixed by Porridge (Chris Cahill)
"The Nihilist" remixed by Limentic Villains (Vincent Lillis)