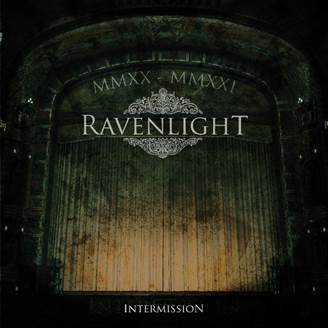 TRACK LISTING:
1. Blinding Lights ('THE WEEKND' cover)
2. Black Diamond ('STRATOVARIUS' cover)
3. Zenith ('GHOST' cover)

Releae Date:  27th August, 2021 
BUY/DOWNLOAD:  Bandcamp  
"Intermission" was recorded during the COVID-19 pandemic lockdowns to remain active and bridge the gap between their 2020 album "Project Genesis" and their upcoming second album since live shows weren't an option.
"Intermission" is a collection of 3 cover tracks, 'Blinding Lights' by THE WEEKND, 'Black Diamond' by STRATOVARIUS and 'Zenith' by GHOST, done in a way to preserve the tone of the original while translating them to RAVENLIGHT's style.