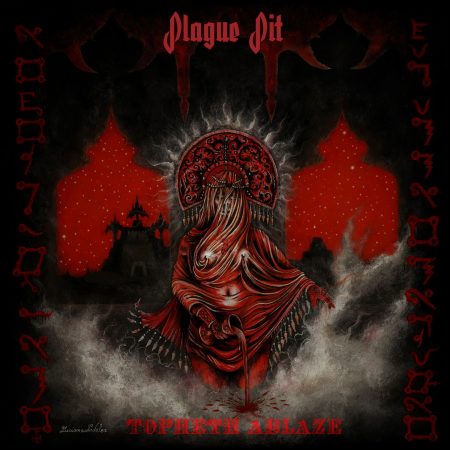 We're currently working on restoring the stream for this release. Please check back soon.
TRACK LISTING:
1. Mercurial Emanations
2. Venomous Gaze
3. Thrice Defiled
4. Sacrilegious Idolatry
5. A Tumultuous Gathering
6. Gone Astray
7. Membranam
8. Outro – Topheth Ablaze
Release Date: 10 January, 2019
BUY/Download: Bandcamp  
Produced by Plague Pit
All Music and Lyrics by Plague Pit
Recorded at Black Void Studios MKIII, Dublin, Ireland
Mastered by Diogo C. at LCS, Belo Horizonte, Brazil
Artwork by Luciana Nedelea
"Topheth Ablaze" is the follow-up to PLAGUE PIT's well received debut, "I – MMXVIII".
Written and recorded in 2018.