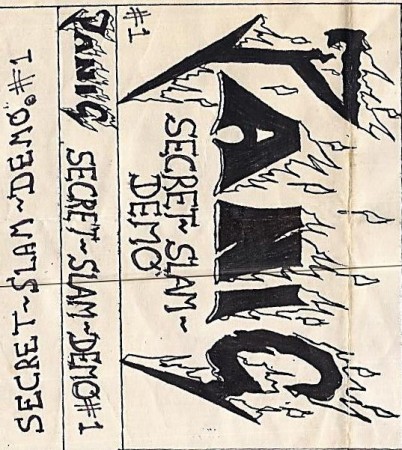 We're currently working on restoring the stream for this release. Please check back soon.
TRACK LISTING ;
1. Mosh Hard
2. N.O.T. For Scot [Scot Ian of Anthrax]
3. The Enemy Within
4. Hit The Lights (Metallica Cover)
Thanks a million to Trevor Elliott for passing on a copy of this demo for the Archive.
Recorded at Dick Keating Studios.
Vocals, Guitars – Dara O'Donaghue (The Big Geraniums)
Bass – Trevor Elliott (Moral Crusade)
Drums –  Robbie Gilbert