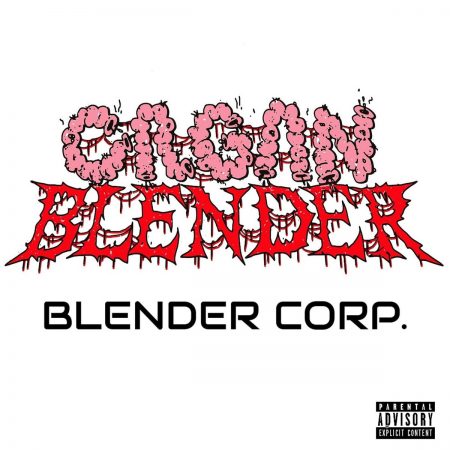 We're currently working on restoring the stream for this release. Please check back soon.
TRACK LISTING:
1. Blender Corp.
2. Cyberslave
3. Conveyor Belt
4. Bio Lab
5. General Hate
Release Date: 27th March, 2020 
BUY/DOWNLOAD: Bandcamp 
Produced by Organ Blender
Mastered by Dave Young
Jay Grimm – Drums
Jason Kealy – Bass
Padraig Mckeown – Guitar/vocals
Editor Notes:
Their debut album "Temple Of Human Destruction" was a solid, but pretty run of the mill affair. But this new "Blender Corp." EP sees ORGAN BLENDER experiment on their sound with a few industrial, even techno elements added to the mix.