Axis Primordial by Nømadus (Groove Metal, 2022)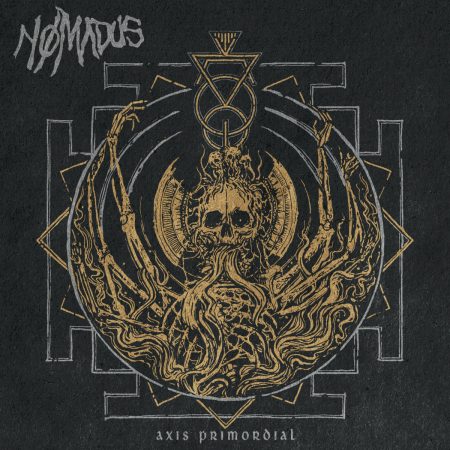 We're currently working on restoring the stream for this release. Please check back soon.
TRACK LISTING:
01. Last Words of Wisdom
02. Apex Breath
03. Fraction
04. Hadean
05. The Ultimate Fuse
06. Paradox (Nerve Burn)
07. Pounding Curse
08. Scent of Death
09. The Passage
Release Date:  25th November, 2022
BUY/DOWNLOAD:  Bandcamp  
All music and lyrics written and performed by NØMADUS.
Recorded, mixed and mastered by Josh Sid Robinson at JSR Audio, Belfast.
Album cover and layout artwork by Misanthropic-Art.
Frederico Moita – Vocals / Lead Guitar
Neil McCaughtry – Rhythm Guitar
Carl Vaughan – Bass
Brett Martin – Drums