Unreleased Demos by Mushy Peas (Thrash Metal, 2006)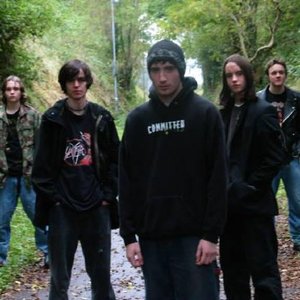 We're currently working on restoring the stream for this release. Please check back soon.
TRACK LISTING ;
1. Dark Waters
2. Demons
3. Mutilate
4. On The Edge
5. Sound Of Death
———————
6. Better Off Dead (rough demo)
7. Fired Earth (rough demo)
8. Sound Of Death (rough demo)
Thanks a million to Rónán Kenedy for allowing me to upload these demos to the Archive.
Recorded by John Moffatt at Oaks Recording Studios, Enniskillen.
(https://www.facebook.com/oaksrecordingenniskillen)
Vocals – Rónán Kenedy
Drums – Ryan Gibson
Bass – Dean Gibson
Guitar – Conall Burns
Guitar – Darren Curran