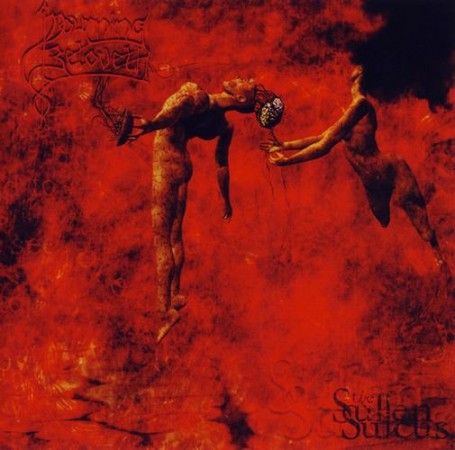 We're currently working on restoring the stream for this release. Please check back soon.
TRACK LISTING ;

1. The Words That Crawled
2. It Almost Looked Human
3. The Insolent Caul
4. Narcissistic Funeral
5. My Sullen Sulcus
6. Anger's Steaming Arrows
BUY: Bandcamp
Recorded from April 22 to May 5 in Academy Studios.
Recorded and produced by Magz and Mourning Beloveth.
Mastering by Stuart Anstis, assisted by Ross Adams.
All music and lyrics by Mourning Beloveth.
All artwork & design by Paul McCarroll.
Re-released by Grau Records in January 2006.
Darren Moore – Vocals
Frank Brennan – Guitar/Vocals
Brian Delany – Guitar
Adrian Butler- Bass
Tim Johnson – Drums