Helcaraxë by Kortirion (Atmospheric Black Metal, 2020)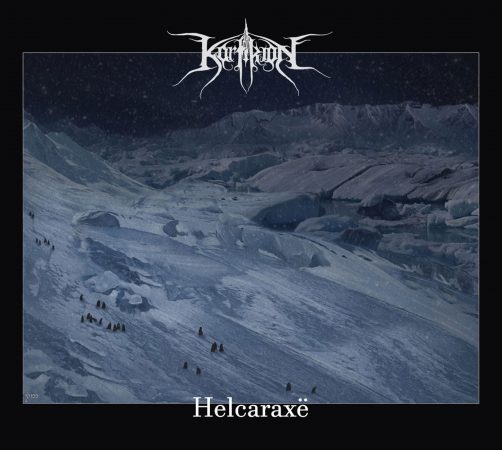 We're currently working on restoring the stream for this release. Please check back soon.
TRACK LISTING:
01. Helcaraxë 0 (The Doom of Mandos) (04:28)
2. Helcaraxë I (Teeth of Ice) (06:48)
3. Helcaraxë II (Fingolfin Betrayed) (03:30)
4. Helcaraxë III (Crossing the Grinding Ice) (03:32)
5. Helcaraxë IV (Yavanna Sang and Nienna Wept) (03:24)
Released Date:  28th March, 2020  
BUY/DOWNLOAD:  Bandcamp  
A concept EP about the crossing of the elves over the Helcaraxë into Middle-earth from the Silmarillion.
Cover art – "The Grinding of Ice Deep-Sunken" by Rennavedh www.deviantart.com/rennavedh
All music by Tim 'Stolas' Richards.