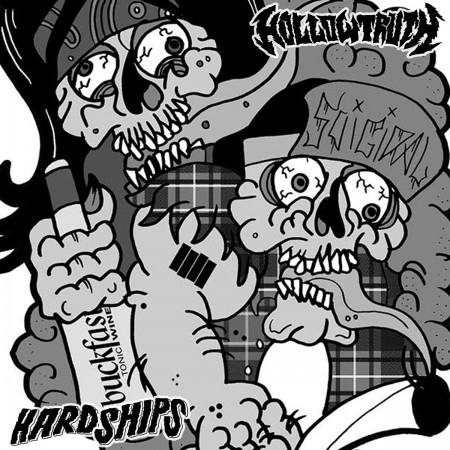 We're currently working on restoring the stream for this release. Please check back soon.
TRACK LISTING:
01. HOLLOW TRUTH – Resentment
02. HOLLOW TRUTH – Unchained Misery
03. HARDSHIPS – Smothered/Trapped Inside
04. HARDSHIPS – Anti-Social
HOLLOW TRUTH side…
Recorded and mixed by Shaun Cadogan in Elektra studios, Temple Bar, Dublin in August 2014. Mastered by Paul Griffiths Audio Production. Artwork by Steve Regan.
HARDSHIPS side…
Recorded at Studio 6 by Stu McKay
Mixed and Mastered at Studio 6 by Stu McKay