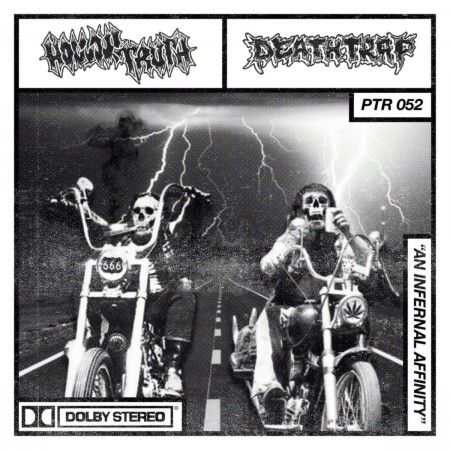 We're currently working on restoring the stream for this release. Please check back soon.
TRACK LISTING:
01. HOLLOW TRUTH – Undone
02. HOLLOW TRUTH – Golden Rule
03. DEATHTRAP – Rattlesnake Blues
04. DEATHTRAP – Ill Will
BUY/DOWNLOAD:  Powertrip Records – Hollow Truth – Deathtrap 
Artwork by Ciarán Notion.
HOLLOW TRUTH side…
Recorded and mixed by Shaun Cadogan of Last Light Recordings, November 2015.
Mastered by Philip Henning, June 2016.
DEATHTRAP side…
Produced, recorded, mixed and mastered by Daan Nieboer at Cornerstone Audio