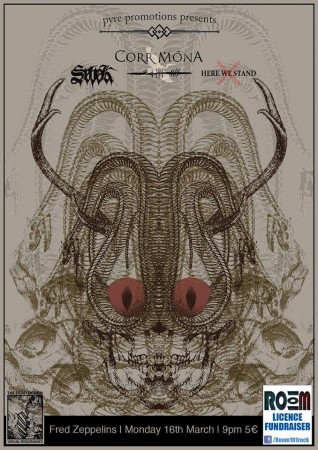 We're currently working on restoring the stream for this release. Please check back soon.
TRACK LISTING ;
01. Here We Stand – Oracles
02. Here We Stand – Juxtaposition
03. Here We Stand – Our Ground
04. Here We Stand – Composure ('August Burns Red' cover)
05. Here We Stand – Who The Fuck Drinks Goat's Milk
06. Here We Stand – Perspective
07. Sebek – Armada
08. Sebek – Daemotheque
09. Sebek – Dethroned
10. Sebek – Into The Maelstrom
11. Sebek – One Step Further
Thanks a million to both SEBEK and HERE WE STAND for allowing these live tracks to be added to the Archive.
www.facebook.com/sebekireland
sebek.bandcamp.com/releases
www.facebook.com/herewestand
soundcloud.com/here-we-stand-1
This gig was organised and promoted by Pyre Promotions as a fundraising event for Room 101's internet radio licence.