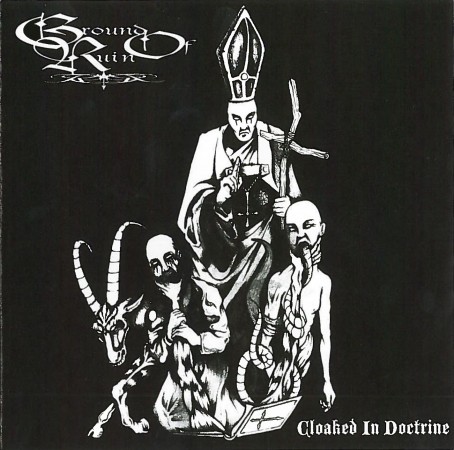 We're currently working on restoring the stream for this release. Please check back soon.
TRACK LISTING :
1. Upon the 13th Hour
2. Cloaked in Doctrine
3. Burning the Olive Branch
4. Beneath Contempt
Recorded during July/August 2008 at Trackmix Studios, Dublin, Ireland.
Derek Gibson – Bass
Fran Moran – Drums
Rob Chanders – Guitars
Dom Brennan – Guitars
Dave Hynes – Vocals
Emmet O'Connell – Photography
Michael Richards – Engineering, Mixing, Mastering
James Farrell – Artwork, Logo
Editor Notes:
Thanks a million to Dave Hynes and the rest of the band for allowing this release to be uploaded to the Irish Metal Archive.