Fear Gorta & Tales of the Undead by Dratna (Atmospheric Black Metal, 2022)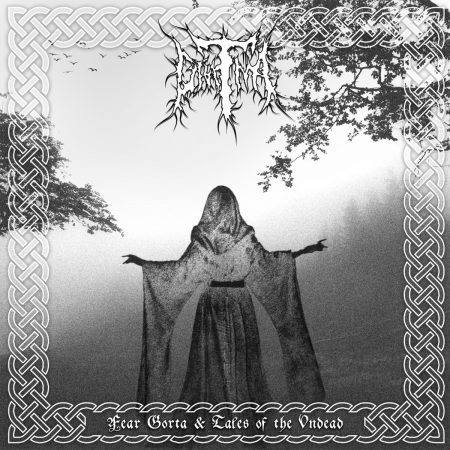 We're currently working on restoring the stream for this release. Please check back soon.
TRACK LISTING:
1. The Lament of Deirdre 
2. Spirit of Múghdhorna 
3. Fading Light of the Hibernal Solstice 
4. The Abhartach Slay the Revenant 
5. Cath Maige Tuired – The Second Battle of Moytura 
6. Cailleach Béara Ballad of the Winter Goddess 
7. Fear Gorta – The Phantom of Hunger 
8. Ode to Clíodhna 
Release Date:  02nd MArch, 2022 
BUY/DOWNLOAD:  Bandcamp  –  Fiadh Productions   
All Music – Andrew Mckenna
Editor Notes:
After no less than four EP's, DRATNA's Andrew Mckenna has delivered an impressive catalogue in his run up to this debut full-length. 
There's a great mix of aggressive black metal, melodic and straight up rocking heavy metal with multiple layered elements throughout, and all juxtaposed with some mellower ambient and acoustic passages. It's an impressive step up and a very well balanced album, it has to be said. The album is based on themes of Irish mythology featuring famous Queens & Goddess's of Ireland, Irish vampires, nature and personal grief. And being a Béara man myself, it's always nice to see the Old Hag being referenced by Irish metal bands.
Tape release in March 2023 via New York's Fiadh Productions. Get on it, folks!