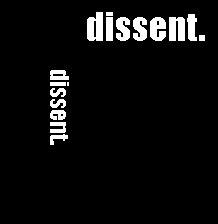 We're currently working on restoring the stream for this release. Please check back soon.
TRACK LISTING :
1. Whites Of My Eyes
2. Mercenary Led
3. Aurora Nine
4. Nine Lives
5. P.R.K.
Thanks to Paul Appleyard for giving me permission to feature this Demo on the Archive.
Recorded at Blue Note Studios, Dublin. 28/29 July '98. Recorded, Produced and Mixed by Damien McFaul.
Co-production by Dissent. Released in August 1998.
Vocals – Gareth Beckett
Guitar – Paul Appleyard (D.S.F.A., Freebase, 2000 Strong, By Any Means)
Guitar – Ryan McCallum (D.S.F.A.)
Bass – Egan Welch
Drums – Simon "Big Mo" Marsh
The track 'Aurora Nine' from this recording was also featured on the THIRD ALTERNATIVE' Comp on SBS Records. The comp was released in September 1998 and was was aimed at promoting the talents of nine un-signed Irish bands. It also featured the bands Throat, Gardenia, Novice, Fine American Blend, Pepper Book, Lowend, Vaccine, and Cracking Halos.