Drunk, Live And Fucking Ballixed by Deathbus (Thrash Metal, 2016)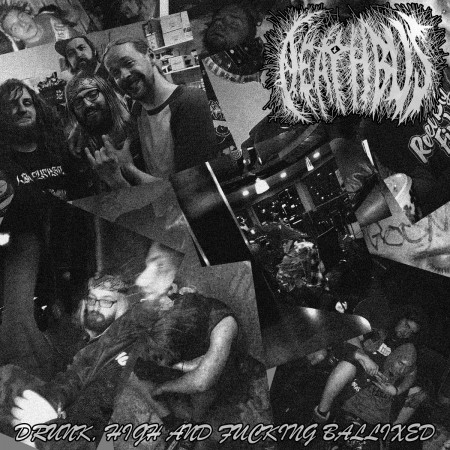 We're currently working on restoring the stream for this release. Please check back soon.
TRACK LISTING;
1. Extreme Bumbolio
2. Skeletal Warfare
3. Acid Tsunami
4. Quinn
5. Acid Cannibal Assault (Ft Jude Milk from ACID AGE)
6. Dickpunch
7. Goonbag
8. Rip Raw Boner
Released August 14, 2016
BUY/DOWNLOAD:  DEATHBUS Bandcamp  
Recorded in The Atlantic Bar, Portrush at the Acid Age Album launch.
Big thanks to Jude, Andrea and Jake for making this happen, thanks to everyone who came out that night and gave us one of the best pits we've ever had.