Blood For The Blood God by Cruachan (Black Metal, 2014)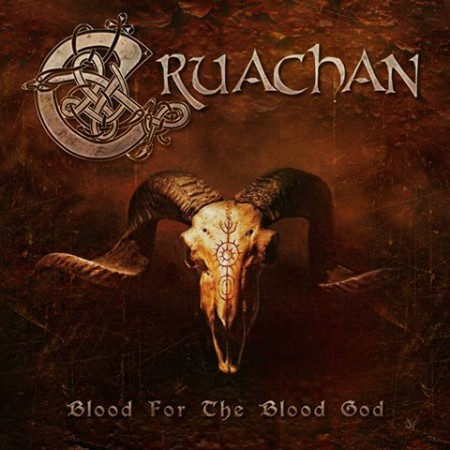 We're currently working on restoring the stream for this release. Please check back soon.
TRACK LISTING:
01. Crom Cruach
02. Blood For The Blood God
03. The Arrival Of The Fir Bolg
04. Beren And Luthien
05. The Marching Song Of Fiach McHugh
06. Prophecy
07. Gae Bolga
08. The Sea Queen Of Connaught
09. Born For War (The Rise Of Brian Boru)
10. Perversion, Corruption And Sanctity – Part 1
11. Perversion, Corruption And Sanctity – Part 2
12. Pagan (bonus)
ARTBOOK w/BONUS DISC:
1. Pagan (2014 version)
2. Prophecy (demo version)
3. Sea Queen (demo version)
4. Marching Song (demo version)
5. I Am Warrior (demo version)
6. Pagan Hate (demo version)
7. Voyage Of Bran (demo version)
Released on 5th December 2014 via SMP/Trollzorn Records.
BUY/DOWNLOAD: CRUACHAN BANDCAMP  
KEITH FAY: Vocals, Electric Guitar, Acoustic Guitar, Keyboard, Bouzouki, Mandolin, Banjo, Bodhran.
KIERAN BALL: Electric Guitar.
JOHN FAY: Tin Whistle, Irish Flute.
ERIC FLETCHER: Bass.
JOHN RYAN: Violin, Mandocello, Bouzouki.
MAURO FRISON: Drums, Persussion.