Acid God by Coroza (Doom Metal, 2019)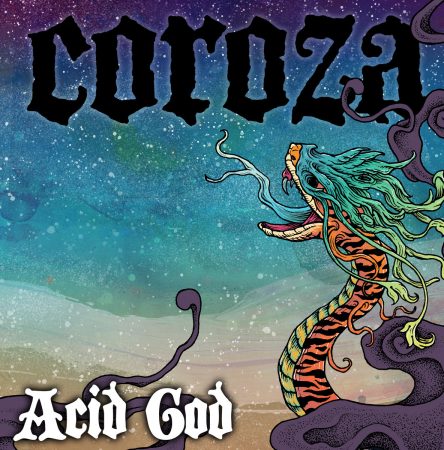 TRACK LISTING:
1. Acid God
Release Date: 07th November, 2019
BUY/DOWNLOAD: Bandcamp  
Recorded, mixed and mastered by Ciaran Culhane
Artwork by Mat Miller
Guitar – Ciaran Coghlan
Lead guitar – Jack O'Neill
Bass – Jonny Canning
Drums – Oliver Cunningham
'Acid God' was a bluesy, instrumental track we recorded for our debut album, Chaliceburner, but left it out due to the final track arrangement flowing much better in the exact order that they ended up as. Unfortunately that left Acid God on its own. But now it is free. Figuratively, literally and monetarily. Enjoy.