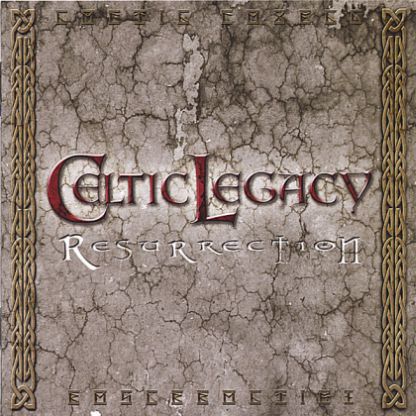 We're currently working on restoring the stream for this release. Please check back soon.
TRACK LISTING:
01. The Fallen
02. Live by the Sword
03. Guardian Angel
04. Resurrection
05. Children of the Sky
06. Timeless
07. Sloidephuch Doin
08. Shine
09. Always the Hero
10. Emania – Shadows of Moonlight
11. When a Stranger Comes
Release Date:  10th November, 2003  
BUY/DOWNLOAD:  Bandcamp  
Dave Boylan – Bass, Vocals (backing)
Dave Morrissey – Guitars, Keyboards, Bouzouki
Stephen Cash – Drums
Darren Maher – Guitars
Mark Guildea – Vocals
---
This album was also released a Special 2-CD Set:
Bonus disc – rare demos and remixes
24-page booklet detailing the story of the album
Includes special acknowledgement by Philomena Lynott (Phil Lynott's mother).
Disc 2…
01. The Lonesome Boatman (Demo 1999)         
02. Long Ride Home (Demo 1999)         
03. Guardian Angel (Demo 1999)         
04. Wandering Free (Remix 1999)         
05. Lost Soul (Remix 1999)         
06. Waterfront (Remix 2002)         
07. Sloidephuch Doin (Ack-Bye Mix 2003)         
08. Stop Before You Kiss Me Goodbye (Demo 1995)         
09. You Want It? You Got It (Demo 1995)         
10. Emania – Children Of Moonlight (Demo 2003)         
11. The Lonesome Boatman – Resprise (Demo 1999)
---
And also released as part of a Double CD Boxset incorporating the first two Celtic Legacy albums.
"Celtic Legacy" comes with three bonus tracks including one never before heard outtake.
The "Resurrection" disc is newly re-mastered. The package features an all-new 24 page booklet detailing the band's history from 1998-2004.
The artwork is an amalgamation of the two original album covers.
The re-recording of "Shine" that featured on the original version of "Resurrection" is not included.