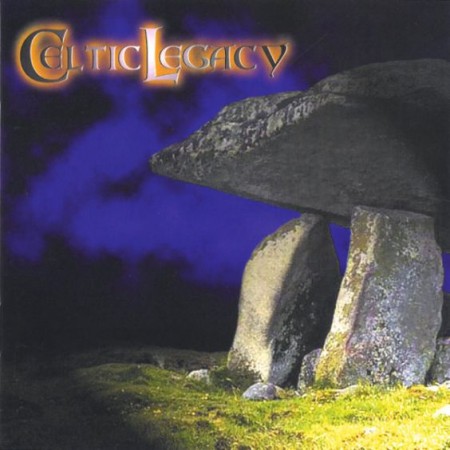 TRACK LISTING;
1. From the Plains
2. Wandering Free
3. Catch the Wind
4. Rainman
5. Glen Corr – The Spirit of the Vagabond
6. Lost Soul
7. Shine **
8. Celtic Legacy
9. Waterfront
Michael Richards – Producer, Engineering, Mixing
Dave Morrissey – Producer, Cover art
Manuela Palma – Photography
Aidan Walsh – Photography
Dave Boylan – Bass, Vocals (backing)
Dave Morrissey – Guitars, Keyboards, Bouzouki
Phil McEvoy – Drums
Tommy Branagan – Vocals (lead)
Ciara Roe – Fiddle
Peter Fitzpatrick – Piano (Tracks 4, 9)
** (Track 07 – 'Shine') Dave Boylan does lead Vocals while Tommy Branagan does backing vocals
---
This album was also release as part of a Double CD Boxset incorporating the first two Celtic Legacy albums.
"Celtic Legacy" comes with three bonus tracks including one never before heard outtake.
The "Resurrection" disc is newly re-mastered. The package features an all-new 24 page booklet detailing the band's history from 1998-2004. The artwork is an amalgamation of the two original album covers.
The re-recording of "Shine" that featured on the original version of "Resurrection" is not included.
BONUS TRACKS…
10. Talk to Me (out take)
11. Rain Man (re-working)
12. Waterfront (full orchestral re-working)
Bonus track recording line-up:
Ciarán Ennis – Vocals (lead)
Conor Gillen – Tin Whistle
Dave "Slim" Boylan – Vocals (backing)
Dave Morrissey – Keyboards