Sunt Lacrymae Rerum by Bacterium (Doom Metal, 2020)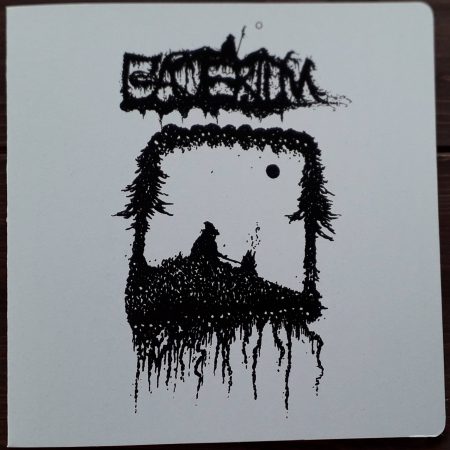 We're currently working on restoring the stream for this release. Please check back soon.
TRACK LISTING:
1. Sunt Lacrymae Rerum
2. Sorites Paradox
3. Dual Embodiment
4. Tumult in the Undertow
Release Date:  01st October, 2020  
BUY/DOWNLOAD:  Bandcamp 
Vinyl release in October via Fuck Yoga Records (soon).
Tape via Odd Memory. 
CD via Electric Requiems.
Recorded by Raymond under funereal circumstances.
Mastered by Count Rodge
Artwork by Droll Meadow
Lettering and Layout by Ivan Kocev
Andrew – session guitar, session synth, session vocals, session lyrics
Raymond – session drums, session synth, session backing vocals
Muiris – session vocals, session synth