"Welcome To The Jungle"
UrbanJungle, Cork (2016)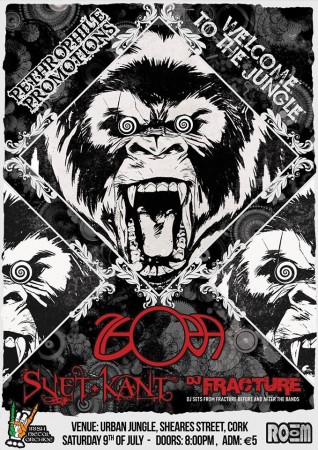 Editor Notes:
"WELCOME TO THE JUNGLE"
Introducing a new venue for rock, metal and all things on the heavier end of the musical spectrum in Cork City…
Welcome to the jungle will showcase some of the top heavy bands in the country over the coming months as well as having metal DJ's keeping the place alive between bands!
This event took place on Saturday, 9th July 2016 at UrbanJungle, Cork .
If you have any video links or photos, feel free to share them below.