Ten Ton Slug
Sally Longs, Galway (2016)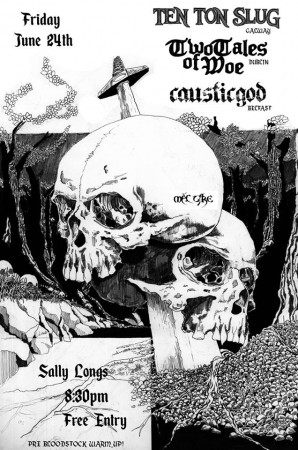 Editor Notes:
The Slug returns to Galway with Two Tales of Woe and Causticgod to play a free gig in Sally Longs on june 24th.
Come along, bring friends and help us celebrate winning Metal 2 the Masses and to warm up for the Bloodstock Festival this August!
There'll be tasty pints and savage riffs, alongside some sweet limited edition slug merch for sale to help us raise some cash for our trip overseas!
Metal!
Entry free- doors 8.30.
This event took place on Friday, 24th June 2016 at Sally Longs, Galway .
If you have any video links or photos, feel free to share them below.