Firecane
The Gypsy Rose, Dublin (2017)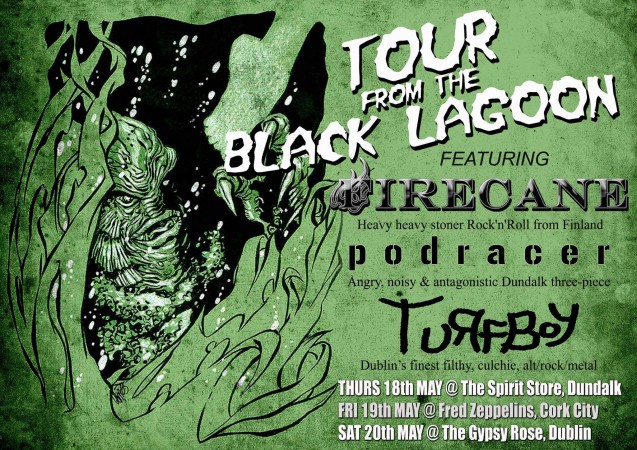 Editor Notes:
In conjunction with XRP Radio we present…
TOUR FROM THE BLACK LAGOON
Firecane – (Finland)
Podracer – (Dundalk)
Turfboy – (Dublin)
Spawned from shady, nocturnal conversations on XRP Radio this is the tour you have had nightmares about. Your darkest fears made real..!!
These are the type of bands your parents warned you about.
Shunned by conventional media we have put this tour together to bring our vileness to Your town!
Defy the norm.
Come to our cheap gig !!! (only 5 euro)
Angry, filthy rock'n'roll for the price of a pint!
Check out the three bands at the video links below and spread the word to the punx, rockers & metalhedz in your world.
Firecane – https://youtu.be/J-Jqdt2W7bE
Podracer – https://youtu.be/UMa1sKGSRpc
Turfboy – https://youtu.be/W21c3Peu36M
This tour started on Saturday, 20th May 2017 .
If you have any video links or photos, feel free to share them below.