Dream Awake
The Voodoo, Antrim (2017)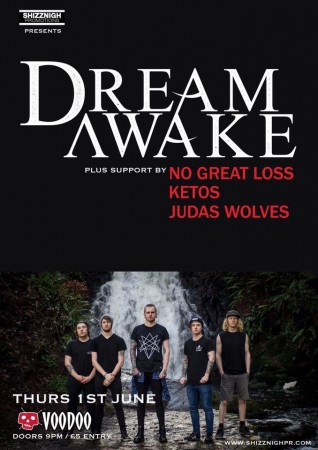 Editor Notes:
Shizznigh Promotions presents:
Dream Awake
Plus support by:
No Great Loss
Ketos
Judas Wolves
Thursday 1st June
Voodoo Belfast
Doors 9pm / tickets £5
---
Originally intended to have UK Metalcore band CARCER CITY headline, but last minute line-up issues forced them to pull out of their Irish tour commitments.
This tour started on Thursday, 1st June 2017 .
If you have any video links or photos, feel free to share them below.