Armored Saint
The Voodoo Lounge, Dublin (2017)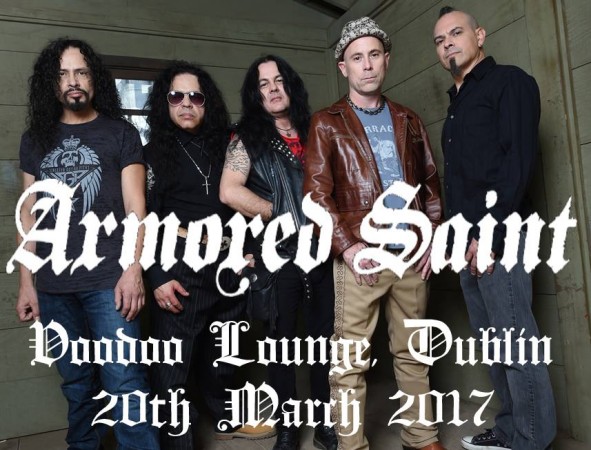 Editor Notes:
US metal legends Armored Saint in the Voodoo Lounge Dublin on Monday 20th March 2017 for their first ever show in the Irish capital. With special guests Sinocence.
Photos taken by Daragh Kenny for the Irish Metal Archive.
This event took place on Monday, 20th March 2017 at The Voodoo Lounge, Dublin .
If you have any video links or photos, feel free to share them below.