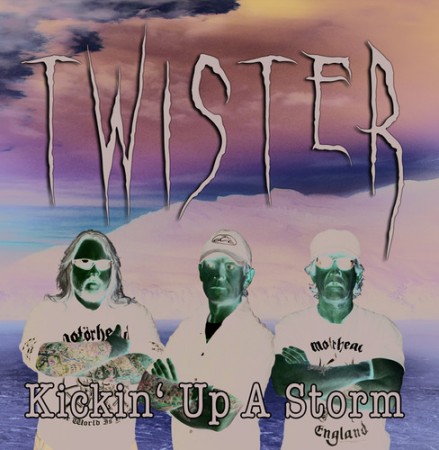 TWISTER were an Enniskillen/Dungannon based hard rock band which originally started out as a classic rock covers band as a means to gig and finance recordings.
Ongoing line-up issues meant that the band went through a number of guitarists and ultimately delayed the planned release of the bands debut album. But tracks that were ready did eventually get a CD release as the five track "Kickin' Up A Storm" EP in 2011, which include three original tracks and two covers.
Further line-up troubles meant the band was eventually trimmed back to just two members who in 2013 re-grouped and recruited former DARKEST ERA drummer, Lisa Howe and current DARKEST ERA bassist, Daniel O'Toole on guitars in the new line-up and re-named BIG GUNS.
Members (Current)
Kieran McArdle - Guitar / Vocals
Tony Drumm - Bass
Barrie Buckley - Drums