Six Still Missing
Experimental / Co. Limerick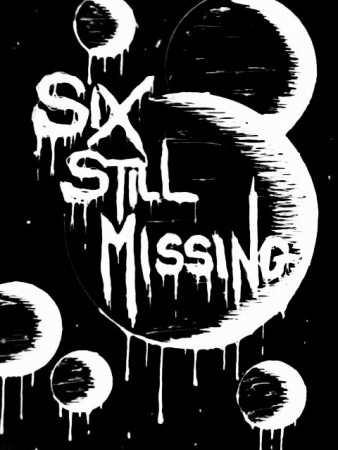 Links
Editor Notes:
SIX STILL MISSING… a one-man instrumental project by Limerick man Keith McCoy that incorporates progressive elements with healthy dose of thrashy riffs.
OFFICIAL BIOGRAPHY BY KEITH McCOY…
From the ashes of MYSTERIES END, SIX STILL MISSINGwas formed, with Alan O Connell on guitar and Keith McCoy on drums. The idea was to take the style of MYSTERIES END but make it heavier, faster and more progressive with longer songs. The initial intention was to write a whole new bunch of songs and get a band together. We had a fairly specific vocal style we wanted – Bruce Dickinson meets Phil Anselmo. We didn't want growling in any way and that kind of became our downfall. So it went on like this – write songs, practice, demo songs, auditions that never really worked out, band hiatus, repeat…
In 2009/2010, Keith demoed some songs, putting them on YouTube/Soundcloud etc. Although, many many songs would have come and gone in between, this would have been the first release of any kind since MYSTERIES END's demo on 2003. These songs prompted another attempt to get SIX STILL MISSING up and running, but yet again, after some auditions, finally getting a 2nd guitar player and deciding to go at it instrumental, Six Still Missing once again, ground to a halt.
The band was always going to be more of a home project than a full live band, it seems. And that's where it is today. I (Keith) would love to re-record those old SIX STILL MISSING demos with a somewhat better sound, at least. There are, I don't know how many songs that we would love to revisit, re-write and demo from the early SIX STILL MISSINGdays that nobody has ever heard. Alan and myself both still write a bit in our own time.
There are no plans at the moment however to attempt another ressurrection of the band. So it will, for now, remain a home recording project and won't be venturing out into the real world anytime soon. There are always song ideas and riffs floating around that will someday hopefully see some sort of release, maybe even a live performance performed by an actual band, who knows… : )
Genres
Experimental, Instrumental, Progressive, Thrash Metal
Members (Current)
Keith McCoy - Drums / Guitars