In Memory Of…
Thrash Metal / Co. Meath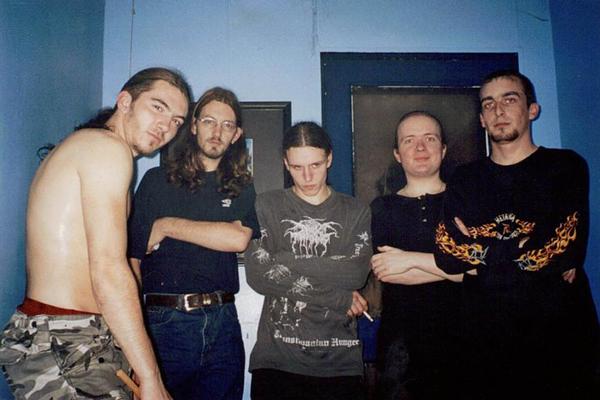 Links
IN MEMORY OF… were a Co. Meath based Thrash band. Formed in 2003 by David Quinn, James Quinn and David Lalor. Kingsley Renehan and Alan Woods Conway joined soon after on bass and vocals. In 2006 a 3-track demo was recorded with Jean Claude at Cosmic Studios in the Ballymun Towers (tracks 1,2 and 3 featured below).
The band then parted ways with Conway and Dan Golding was recruited on vocals and the tracks were re-recorded. These were released as the 3-track "Demo 2006" .Other tracks were also recorded with this line-up but were left unreleased as the band broke up later in 2007.
In 2008 David Quinn, Kingsley Renehan and Dan Golding finished off the recording of the rest of the bands tracks with the assistance of session drummer Johnny King from ABADDON INCARNATE. All of the bands tracks, including the original "Demo 2006" tracks, were then released under the title "In Memory Of… Demo" in 2008.
Members (Current)
Dan Golding - Vocals
James Quinn - Drums
Dave Lalor - Guitar
Kingsley Renehan - Fretted/Fretless Bass
David Quinn - Guitar
Members (Former)
Woody Conway - Vocals
Johnny King - Drums (Session)