9thlife
Heavy Metal / Co. Westmeath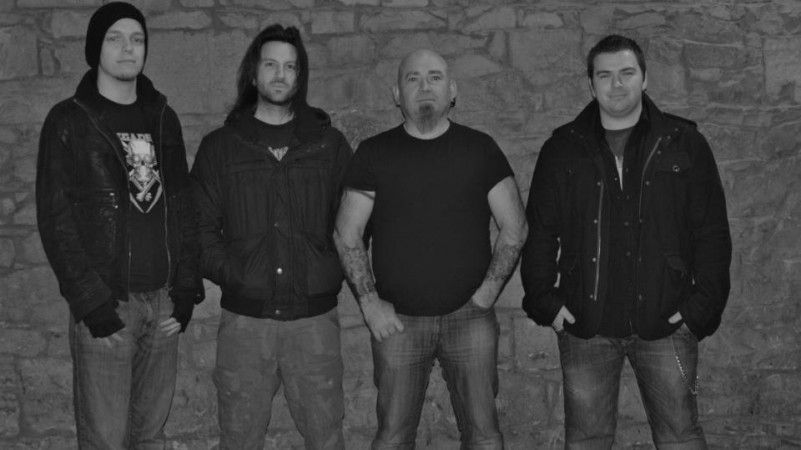 Links
Official 9THLIFE biography taken from facebook…
9THLIFE are a Metal band with an original and exciting sound hailing from Westmeath, Ireland. The band was formed in August 2009 when Colm Kerr posted an advert on the well known MetalIreland message board looking to form an original Metal band.
From this Luigi Fanzini was recruited. The duo quickly hit it off in sharing their passion for music and to put together a serious and committed Metal band dedicated to the gigging scene and in getting their music heard. With Colm taking the helm as 9THLIFE's rhythm guitarist/vocalist, and Luigi taking his position as 9THLIFE's drummer, the two went in the search of others that would join them.
In the midst of playing the gigging scene the band was to then undergo a hand full of frustrating line up changes for the next year and a half. The band pulled of the stage to re-group. Angered but unwavering in their will, and determined to keep the 9THLIFE afloat, Colm and Luigi heavily pursued the recruitment of a Bass and Lead guitarist who were able to seriously commit to the band and contribute to the task of getting it onto the gigging scene again. In May 2010 the two auditioned a young, talented bassist by the name of Aidan Byrne. Knowing that they had found a unique sound in Aidan he was quickly asked if he would join 9THLIFE. The three band members then went through a series of disappointing attempts to audition and recruit a lead guitarist which would prove to slow them down in attempting to reach the gigging scene again.
Finally, unable to put up with their idle situatuation they decided to start gigging as a three piece. Work was done to re-structure 9THLIFE's songs in order to fit the "thinner" stage presence and they were soon up on stage doing what they love best.
For some time the band was also itching to get into a recording studio and in August 2011 they decided to head into a well known studio called Trackmix in Dublin. For the lead guitar parts 9THLIFE were able to enlist the help of the talented Barry Christie from Death Metlars Vile Regression. Over a period of two weeks a solid 6 track EP was recorded and mixed.
This proved to be a good move and a combination of a good EP under their belts and a presence in the gigging scence, the band were able to establish connections with other bands. During this time the boys had played a few gigs with the hard core band Total Recoil. Straight away they had noticed the stage presence and talent of Total Recoil's lead guitarist Colm Casserly. Sadly in October 2011 Colm Casserly had announced that he was no longer a part of Total Recoil. This was however great news for 9THLIFE and they were quick to take advantage of the situation. Knowing that they had landed on a gold mine they contacted Casserly. Casserly agreed to join 9THLIFE which, putting it bluntly, pleased the hell out of the already present members of 9THLIFE. The band now had a full line up and quickly began to rehearse as a four piece. One month later they were on the gigging scene again and continue to do so! Unfortunately this new line up couldn't last due to other commitments.
So again 9THLIFE were searching for their "missing" link! Greig Berry answered the call and is now very settled as 9THLIFE's Lead guitarist with a number of very successful gigs notched up on his axe!
Genres
Heavy Metal, Thrash Metal
Members (Current)
Colm Kerr - Guitars/Vocals
Greig Berry - Lead Guitar
Aidan Byrne - Bass / B.Vocals
Luigi Fanzini - Drums / B.Vocals
Members (Former)
Colm Casserly - Guitars / B.Vocals
Ruairí Andersson - Guitars
Barry Christie - Lead Guitars